United Arab Emirates
Most Visited
UAE is an eclectic mix of things to do and relish. Without guidance you might find yourself a bit lost which is likely to ruin the travel. With Travel Andaz, together we will figure out what are the kind of activities that you want to do, the places that you want to visit and spend more time at and the food that you wish to try. In short, we will make this trip a wild mix of experiences so that you get to see specially the best of Dubai & Abu Dhabi, undoubtedly. These two emirates out of the seven Emirates are an assortment of finest dining places, sky scrapers,safari parks and many more exciting places.

As much as it is a fact that these two Emirates have an exhaustive list of places and tasks, there is an unexplored part to it that most of the tour operators conveniently miss.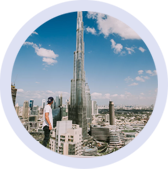 About BURJ KHALIFA
Want to know how it feels to stand on one of the world's tallest building? You could witness the breathtaking views of Dubai and the changing colours of the sky that will make it worth every single bit. Charm yourself with Burj Khalifa to know why it is the most talked about.
About Dubai Mall
Treat yourself in the best possible means at Dubai Mall. Your visit to Dubai won't be complete without paying a visit to the world's largest mall. This mall is nothing like you has seen before and we will make sure that you get the best of this experience.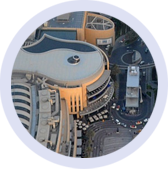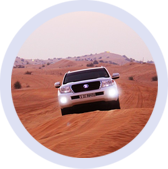 About DESERT SAFARI
No matter what we name it, Dubai is still a desert city in its entirety. This only translates to why a desert safari becomes a mandatory task during the travel. And let us tell you this is an unmatched experience, whatsoever.
About FERRARI WORLD
Imagine if your love for Ferrari could be realised in a theme park? Yes, you heard it right. You can actually take charge and drive to the fullest at this adventure park. Experience the thrill of being on the tallest non-inverted loop of Ferrari Aces as it unleashes the wildest imagination ever.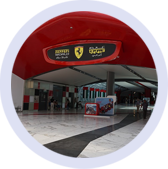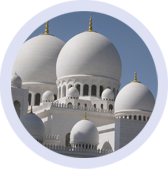 About GRAND MOSQUE
The mosque comes with an inspiring architecture and also has the tallest minaret. It has blue mosaic work which will soothe your senses and the quietude will connect your soul to spirituality. Discover inner peace and feel rejuvenated with a visit to this mosque.
About ATLANTIS
This is not just a star hotel. It is a bucket list of things combined together that become joyous, fun- filled moments. Enjoy a perfect blend of hospitability, outstanding dining experience and water adventure activities to the T.