About
See what makes our destination so special.
Who are we?
Redefining travel experiences has reached a new horizon with mind-blowing sophistication and unimaginable luxuries and that's why we are called Travel Andaz. We are travel and people enthusiasts coming together to create personal, memorable, bespoke travel experiences for you at hand picked international destinations.
Travel in your own Andaz
Andaz means 'style' thats personal to an individual. Similarly, Travel Andaz is all about bespoke journeys suiting individual needs, individual travel style.
The whole idea of leisure is lost if the travel itinerary is hectic, leaving you with very little time to absorb the experience of a place. Haven't you ever wished you had more time to spend in a place on your past vacations? We believe that travel is not merely visiting destinations but an experience that leaves you with lasting memories. And to that end each travel should be fulfilling and enriching.

At Travel Andaz, we help you with the exact means to express your travel style fully. So what are you waiting for? Get in touch with us and tell us all about your travel interests and we will curate a plan that fits your budget and taste.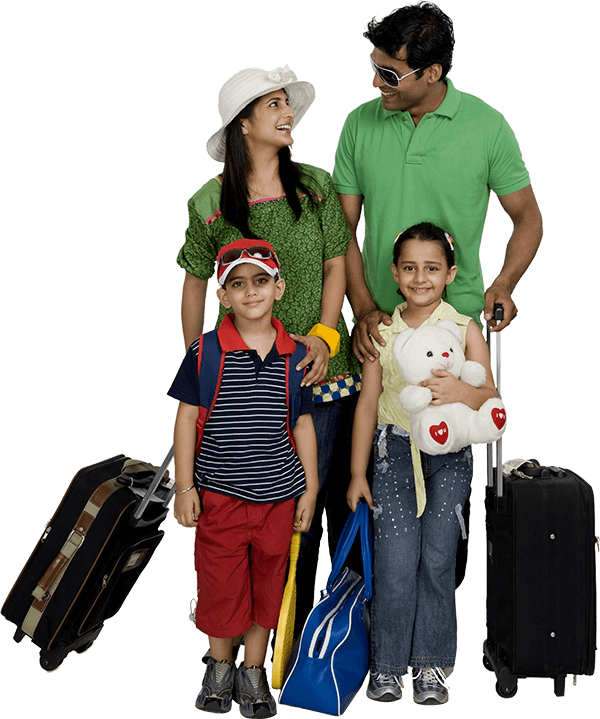 A journey begins one step at a time!
We derive our happiness when we hear customers sharing their refreshing memories glowing with childlike happiness. We make sure to spend as much time in understanding YOU and the TRAVEL Personality you are and only then suggest travel plans
"YOU" are the highlight
Discovering your travel personality is the key to a perfect holiday. We invest ample time and patience to understand your choices of travel in-depth. Whether you are an adventure seeker, historian, culture-inclined person or just someone who wants to spend some quiet time, the first step is to know your travel andaz.
Understanding your pocket size
Over multiple conversations we realise your travel type and also make an equal effort to know your budget for the said trip. This helps us craft and refine an excellent trip that brings out the best in you ensuring that you enjoy every bit of your travel. Your travel stories become our aspirations and goals to walk every extra mile to help you make the most.
We pay attention to every detail
Think of us as not your consultants but more as travel partners. Just like you we too do not believe in herded package tours with restricted time slots and a preset bunch of destinations. We help you explore places with your own lens. All we do is guide you through so that your travel is about making splendid memories for a lifetime.
The final show – YOU are ready to fly…
Once we identify your andaz, we help you zero down places to visit and things to do. The magic begins. We will be with you all throughout, ready to offer any kind of assistance, at any moment you need us. A detailed plan with itinerary will follow suit. Post this, bookings can be done and the trip be lived to the fullest.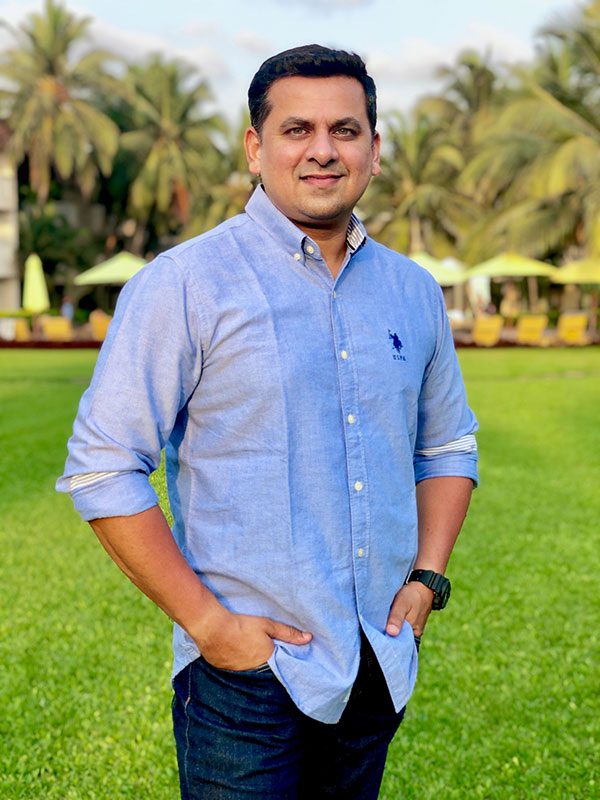 Siddhesh Phadnis
Founder & Managing Partner
Siddhesh has worked in the hospitality and travel industry for more than a decade in India and the UAE. Hosting guests from various parts of the world, interacting with them and understanding their travel styles has enabled him to understand people's individual preferences. These interactions also made him realise the gaps in their hectic tour packages and how they were not truly experiencing the destination. Having stayed in UAE and personally visiting all the various attractions that this beautiful country has to offer, made it clear to him that a lot was amiss on these guests' travel plans. This intrigued him and fuelled the idea to have a personalised travel service. The focussed objective would be to spend time understanding the travellers' needs, educating them about various attractions and then design itineraries suiting their Travel Andaz, their travel style.

This encouraged Siddhesh to put his work experience and entrepreneurial instinct together to curate life time travel journeys for you. It begins with presenting customised travel plans for UAE & Russia, followed by other exciting international destinations coming to you soon.
Shraddha Phadnis
Partner & Head of Operations
Shraddha has worked in the Travel and Tourism industry for more than 10 years in the capacity of Sales and Product Development. Having worked with reputed companies such as Thomas Cook, Cox & Kings, Global Destination, Kesari Tours provided her deep insight into the business of Group Tours and managing customised packages for individual travellers.

Over the years she has mastered her skills to deliver exceptional service and her inputs at the planning stages help us plan the itinerary with a distinct difference. Years of experience in Travel & Tourism domain and her industry contacts with best of the vendors across the globe makes Shraddha a valuable asset for TRAVEL Andaz.Her deep desire to do a lot more for the customers and help them create lifetime memories motivated her to be a part of the TRAVEL Andaz family.

She loves travelling to new places, exploring new experiences and working constantly on innovative ideas to improve overall guest experience. Working for her own company today makes her feel more empowered to take quick decisions and do everything that it takes in the interest of serving her guests better. We definitely feel the difference when we see our happy customers returning from their vacations.She truly customises experiences suiting individual needs. That's exactly the vision with which TRAVEL Andaz was born.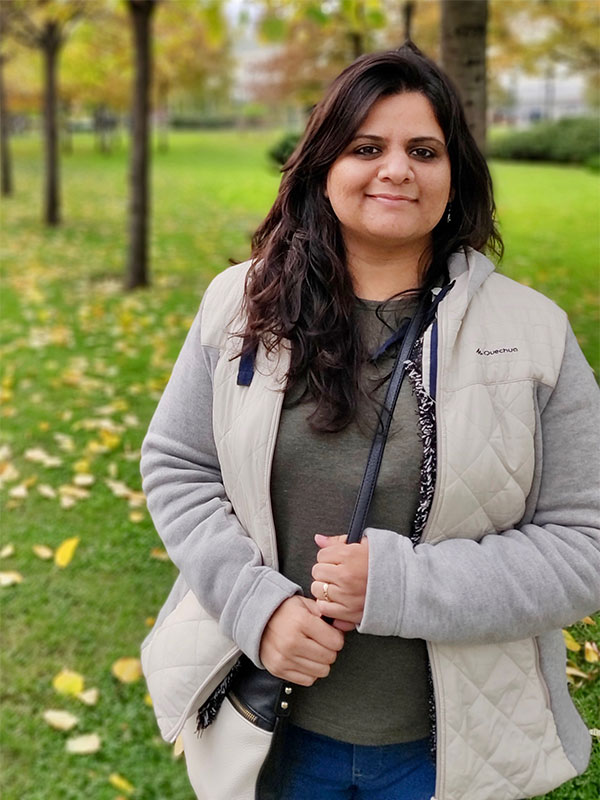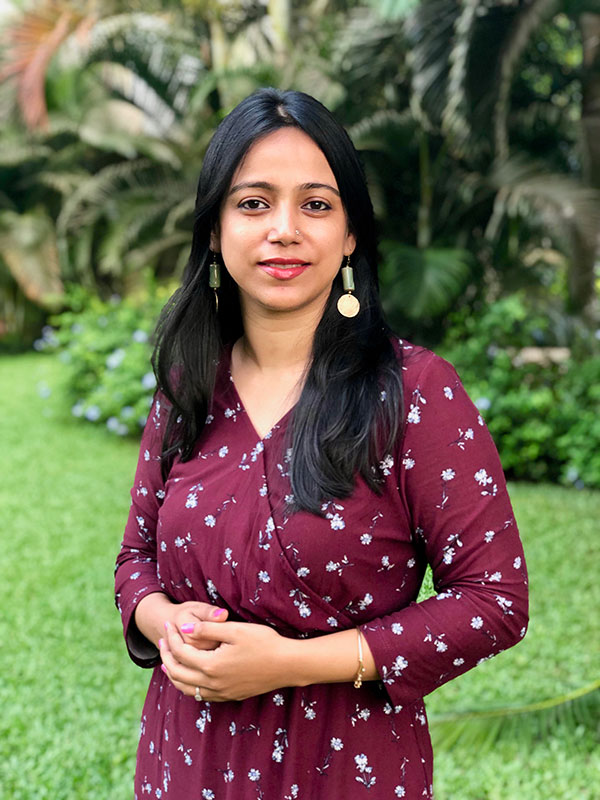 Debarati Roy
Partner
As an Image consultant and a coach; Debarati helps people feel confident and become a better version of themselves. Her role as a personal stylist helped her understand that one's personal style is much beyond one's clothing choices. Personal style or andaz extends to the way you present yourself, communicate and also your lifestyle choices like entertainment, dining, and travel preferences amongst other things.

She believes that if you recognize your travel andaz; it would not only help you ease out your travel planning process; but also make the purpose of your travel more joyous and meaningful. You could also get lucky and get some tips to look stylish in your travel pictures!

She has worked in the hospitality industry for a decade and being a Partner at Travel Andaz, it adds another dimension to her existing profession. She is thrilled to be responsible for the creatives and the marketing activities for Travel Andaz.